Wouldn't it be great if you could get your dog to listen to you? I know when I start talking, my dogs often just look in my general direction. And if they haven't already ignored me, a car driving past will always capture their attention. However, there are ways to make sure our dogs are listening to us and aren't distracted by things that may take their mind off their owners like the postman or any other dogs nearby.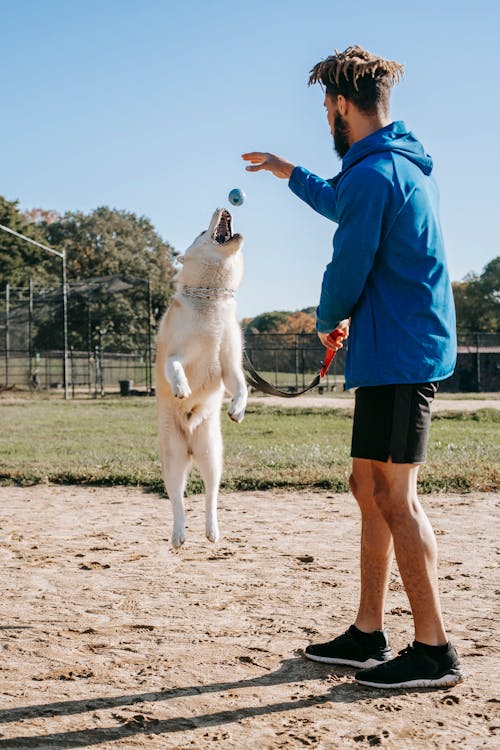 Sometimes, our dogs do a great job at obeying us. But other times, it seems we need to shout to get their attention. Fortunately, there are some simple tips and tricks you can use to improve your dog's attention in no time!
In this article, I will include 5 simple tips that you can use immediately to help your dog pay close attention.
Jumping, barking, and ignoring you are all behaviors that are not uncommon in a dog. The first step in fixing this behavior is to learn how to get your dog's attention. Believe it or not, this is easier than you may think. Here are some simple techniques to help you get your dog's attention.
Dog trainers all have the same goal, right? To get their dogs to listen to them. I'm sure, like me, you've all tried shouting "no" in one ear and "come back here" in another. Or tried walking away while they think they're getting the better end of the deal! Trust me, I've been there with my babies. I know it can be challenging and sometimes even embarrassing, but it doesn't need to be that way. Let me tell you how I broke through for Stella and Caspian (my two unsociable dogs) so that I can share it with you so that you can conquer this and start teaching your dog too.
Have you ever been yelling at your dog for attention and wondered why he doesn't listen?! As someone who grew up with dogs, I had to learn their behavioral patterns. I also did a lot of research so that I could train my dogs effectively and sympathetically, not breaking the bond between me and my furry friends.
Dog training for this topic is tricky, as it is not about words, but about action. A dog's attention has to be earned through their behavior, and this not only has to be mastered by us humans, but also by our dogs. So how do we do that? By making sure we understand what goes on with a dog's mind, which has its own unique language! But that's only the first step: consistency is key, as well as teaching manners.
You know that there's nothing better than walking your dog, especially if you love a good chat with the canine. Whether it's about the weather, or how the kids are doing at school – it doesn't matter! And if you've got a talkative breed like a labrador, border collie, or German Shepherd, then that makes walks even more fun! But have you ever found that when you get back home, your dog loses interest? Or won't come to you? Or maybe he just keeps walking away whilst out on a walk?
I have a fascination with dogs. In fact, I would even go so far as to say I have a big dog crush. If my husband reads this, he'll likely nod his head in agreement…if he's not too busy scratching behind our lab's ears. Dogs are just cool animals.
You can practice this near a door you regularly use or near the entrance to your backyard. If you have a fearful dog, however, it might be best to work with him in the house, if possible.
Your dog needs to know that you're the momma. For example, if he's destroying your couch, yell NO! If he's chewing up your favorite hose, yelp at him and run away. If your dog knows that its playful biting can mean a yelp, he'll be much less likely to continue getting in trouble.
1. Brain Training
Brain training is a very effective way to increase your dog's ability to pay attention to you!
Many games in my Dog Psychiatric Training course are designed to improve your dog's attention. One of my favorites is "Game of Flight", which you can access for free. In this easy simple game your dog will learn the following important skills:
How to stay focused on yourself despite distractions - opening the way to greater listening.
How to use his insidious intelligence to find puzzles.
Enter your email address below to gain instant access to the "Flight Game," which you can start playing with your dog right away!